Joining in with
Shae from Yay for Home!
again this week as well as
Where's my Glow for Flog Ya Blog Friday
.
Just because I can...
Have a great weekend everyone!
***
- Sesame Street is AMAZING. Thanks to a brother five years younger, a best friend with a sister 10 years our junior and my nephews and nieces aged 19 and downwards, I have spent pretty much the whole 40 years of my life watching Sesame Street.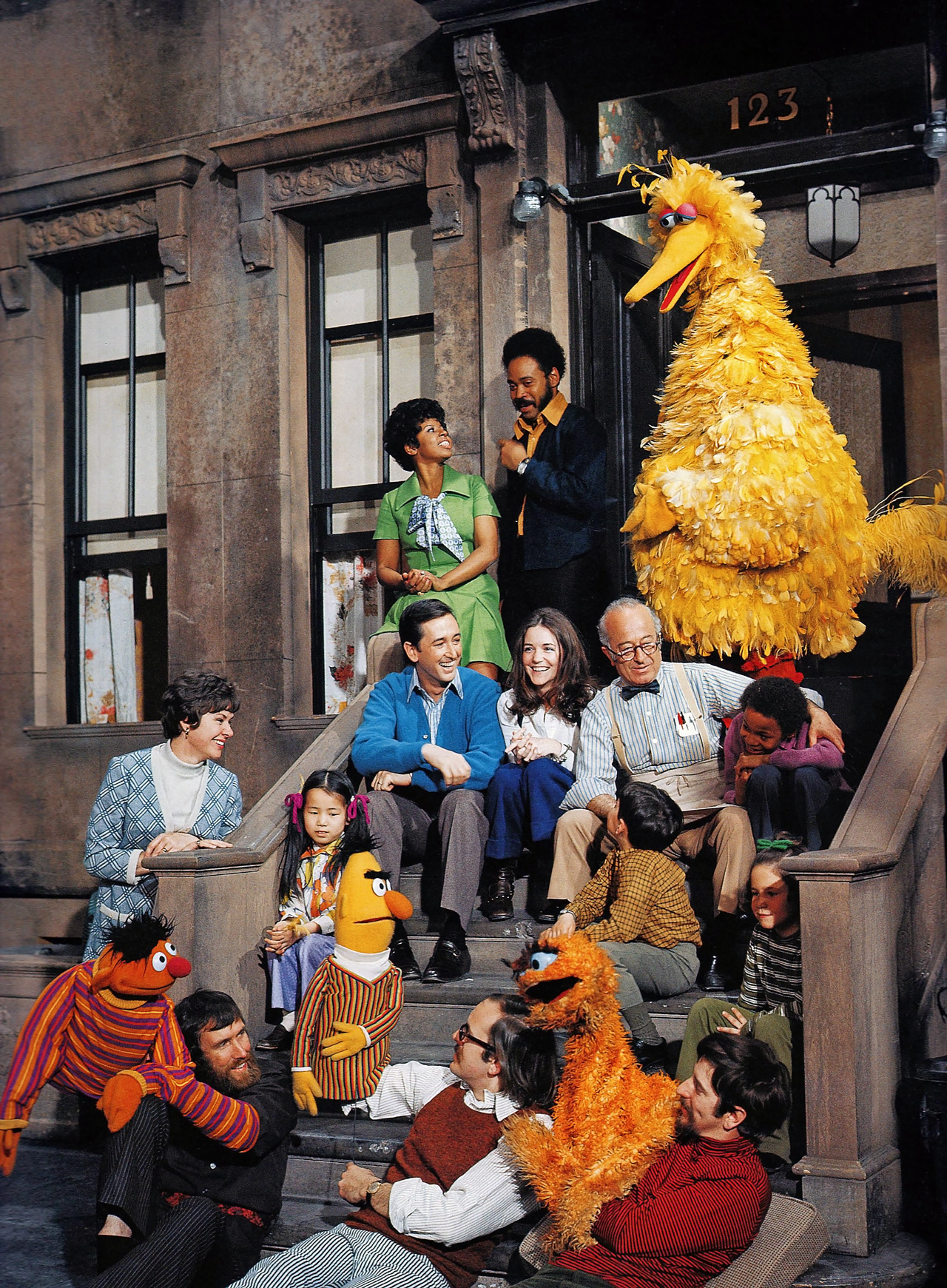 The original cast
- It has been going since 1969 and is such a fabulous combination of the old and the new. It's seriously timeless. I loved it and now the Munchkin loves it. He has decided that Sesame Street is worth watching. It took 22 months for him to find TV remotely interesting and he loves the Street.
- The Little Man takes great delight in singing along with the alphabet song and correcting the "Zee" to a "Zed", very loudly.
- Abby Cadabby drives me mental. I don't know what it is but I swear she sends my blood pressure through the roof!!
- The Munchkin has taken Oscar the Grouch's "Mine-itis" to heart. He's been running around grabbing everything in sight and yelling MINE! at every opportunity. Apparently it takes getting a Grouch to share to cure it... Hmmmmm.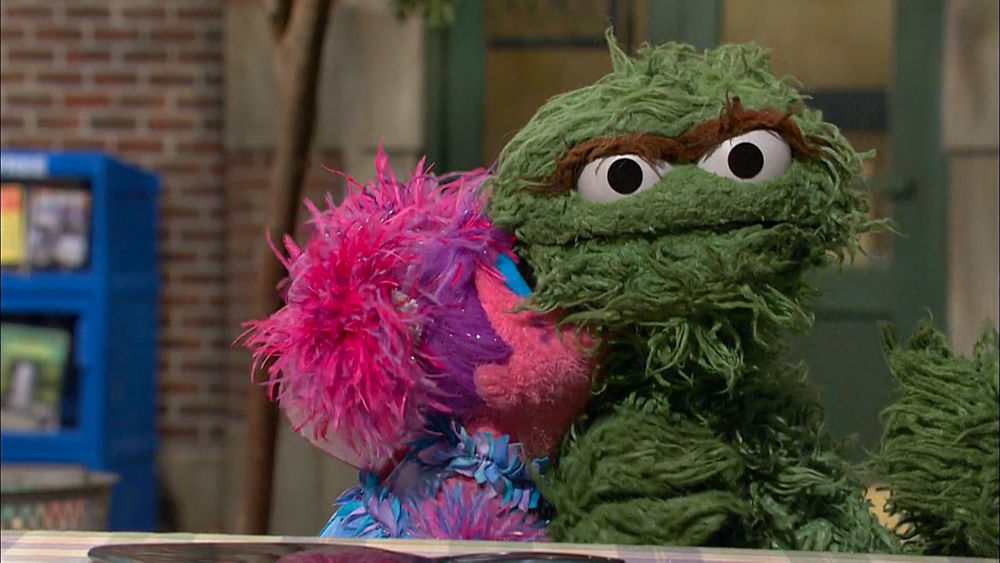 I doubt that a kiss from Abby Cadabby would do it...
- Sesame Street is not a real street (Shock! Horror! Say it isn't so!). The Little Man announced this to me earlier in the week and proceeded to describe how he could tell and what the buildings and other props were probably made of. This was followed the next day by an announcement that the introduction credits were all paper buildings, not real. The Muppets have not been maligned, perhaps they are real...
- After watching various versions of the theme song and credits on You Tube, both the Little Man and I like the one from my childhood in the 1970's the best.
- Today I am in love with Plain White T's Song! Too cute and just one of the hundreds of mainstream celebrities, bands, actors, politicians etc who have appeared on the show.
- My favourite episodes are when the adult cast finally meet Snuffleupagus and discover that he was not a figment of Big Birds imagination (ep. 2096) and the episode where Big Bird learns about death when Mr Hooper dies (ep. 1839).
What are your memories of Sesame Street?