as I have just returned from my monthly Scrapbooking workshop, of course at the front of my mind is my Scrapping friends. The SWANKY Gals. You Rock ladies!
They are just the medicine after a week of being off colour. I also somehow managed to get six pages done even though a very good amount of time was spent gossiping, giggling and eating.
Most of all this week I am grateful for this little almost forgotten gem,

My cousin gave the Munchkin a classic Sesame Street songs cd for his birthday. This one has become our happy song. We have been driving around belting it out at the top of our lungs even when I have been feeling sick it never fails to make me smile. Grover Rocks!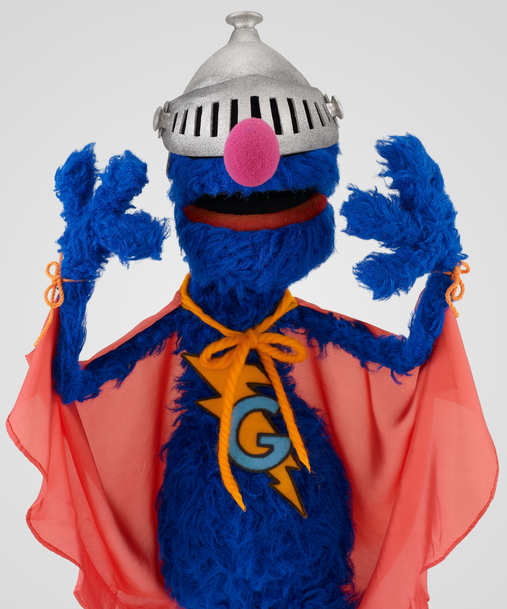 Super Grover!
I'm joining in with Maxabella's
Grateful linkup
, again this week. Check it out.
What are you grateful for today?
Thanks for dropping by.